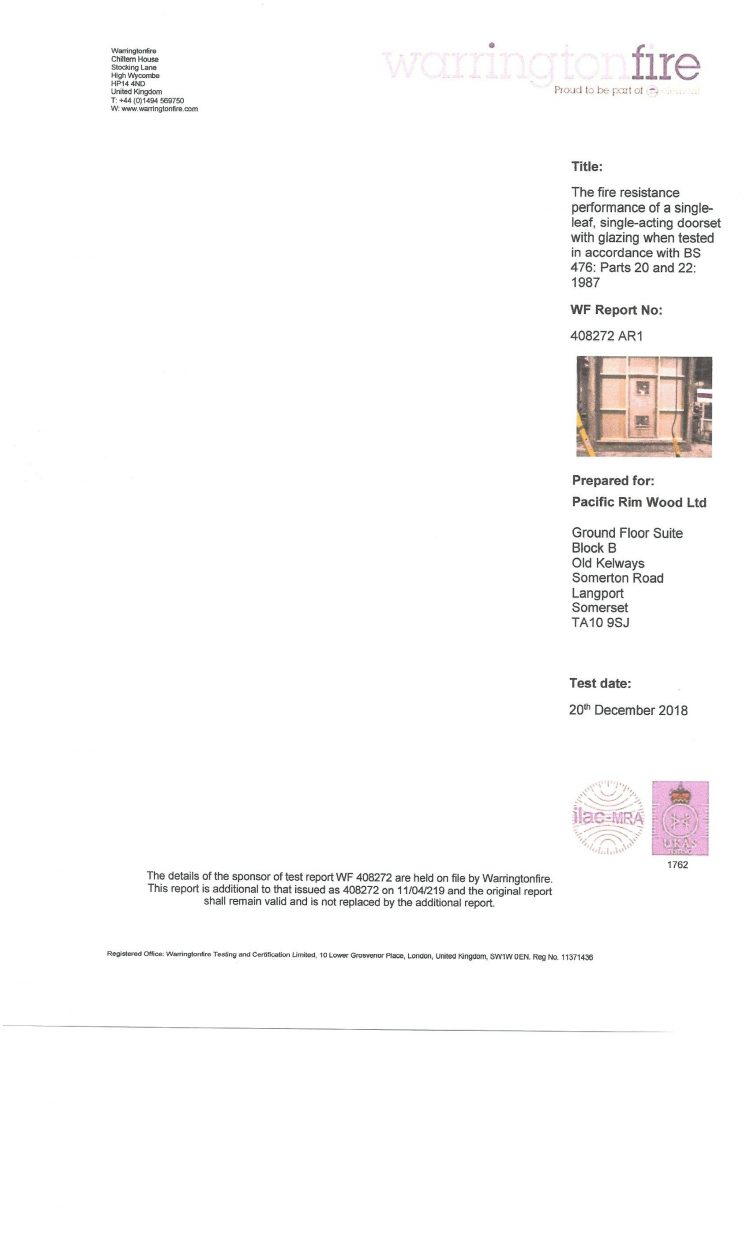 We are pleased to announce that both Flamebreak FD30 and Flamebreak FD60 have successfully been fire tested to BS476 Part 22 with the inclusion of Winkhaus AV2 Multipoint lock.
This successful test evidence which combines the Flamebreak door blank with Winkhaus AV2 Multipoint lock and glazing apertures is further progression to enhancing the Flamebreak stable of test evidence.
We will now take this fire test evidence and subject Flamebreak with Winkhaus AV2 Multipoint lock into a PAS24 test programme…………We should have further breaking news in early June 2019.
The full fire test reports are now available in our download section and also easy click through to the reports below:-
Flamebreak FD30 (44mm –  30 minute fire resistance) Fire test report with Winkhaus AV2 multipoint lock      NEW – Flamebreak Fire Test Report 18-003111-PR04 (FD30)
Flamebreak FD60 (54mm – 60 minute fire resistance) Fire test report with Winkhaus AV2 multipoint lock      WF408272 Flamebreak FD60 WinkhausAV2 Fire Test Report